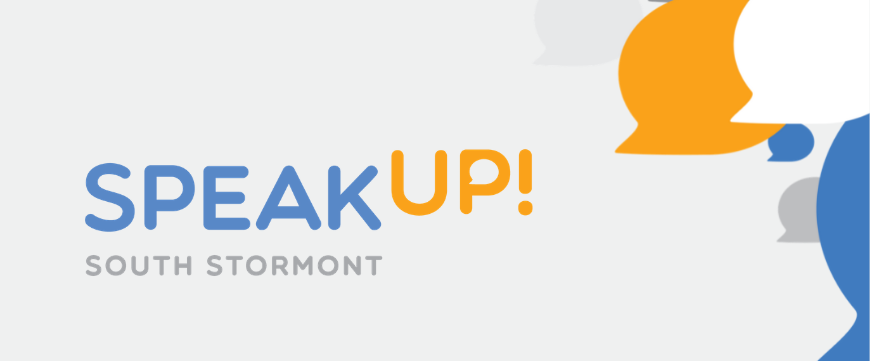 Posted on Monday, June 14, 2021 09:33 AM
To further public engagement efforts, the Township of South Stormont has launched a new online portal to allow residents to share their ideas with the Township, engage with staff and fellow community members, and stay up-to-date on the latest Township initiatives.
Speak Up South Stormont, launched on Monday, June 14, incorporates a number of tools to allow for different levels of engagement, based on the needs of the project.
"Council and staff have made a commitment to residents of South Stormont...
Posted on Thursday, June 10, 2021 02:04 PM
NOTICE TO RESIDENTS AND PROPERTY OWNERS REGARDING NOXIOUS WEEDS
Under the Weed Control Act, R.S.O. 1990, Chapter W.5 Section 3, 13, 16 and 23, you are requested to destroy all noxious weeds on your property.
The main purpose of the Weed Control Act, is to reduce the impact of noxious weeds on the industries of agriculture and horticulture. Primarily this act applies to agricultural and horticultural lands that generate income or other benefits to agriculture; this excludes lawns, gardens and...
Posted on Thursday, June 10, 2021 09:20 AM
Effective Monday, June 14, 2021, the Township of South Stormont municipal office will reopen to the public. Members of the public are encouraged to continue contacting Township staff by email and telephone, and utilizing our online services where possible. When visiting in-person, it is strongly recommended that individuals call ahead and book an appointment with Township staff. The Township office has posted entry guidelines including wearing a mask, passing a health screening self-assessment, maximum...
Posted on Tuesday, May 18, 2021 09:04 AM
Please take notice that Valade Road at the Raisin River Bridge is planned to close as of Monday, May 31, 2021.
The closure, which is required to repair the Raisin River Bridge, will be in effect for approximately 10 weeks. A detour route will be in place via County Road 18 and will be marked with appropriate signage.
We thank you for your patience and understanding as we perform this necessary work.
If you have any additional questions, please contact the Township Office at...
Posted on Tuesday, May 04, 2021 09:13 AM
Licensing dogs in South Stormont is now faster, easier, and more valuable for everyone. The Township of South Stormont has officially launched their partnership with DocuPet, a world-leading pet profile, lost pet, and licensing platform. Owners now get free access to DocuPet's HomeSafe™ Lost Pet Service, and a secure online profile linked to their pet when they license.
DocuPet's simplified, online experience is especially welcomed as the Township continues to navigate a pandemic. In addition...